I knit these yesterday and hand felted them. One of them is still drying but I thought I'd put up a post showing the one that's finished.
You start out knitting a piece shaped like this. Your cat will most likely want to supervise you.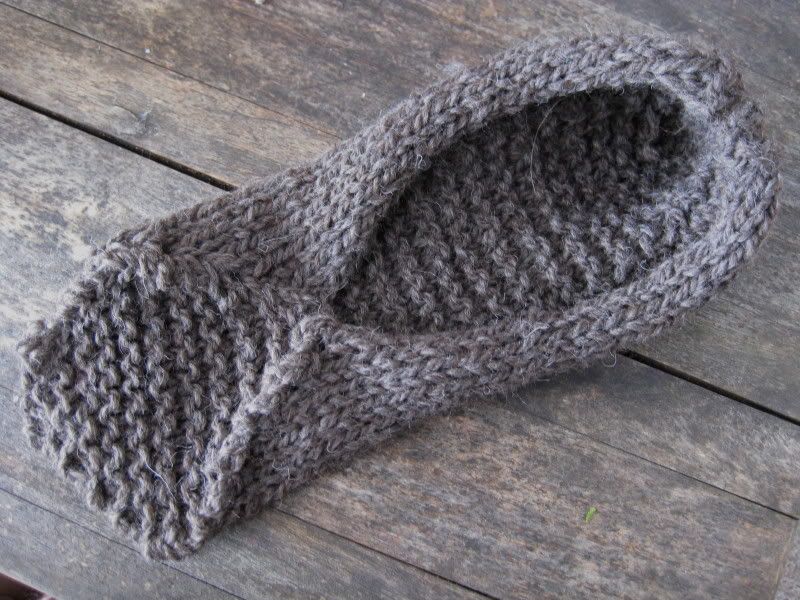 You sew your seams together and end up with this.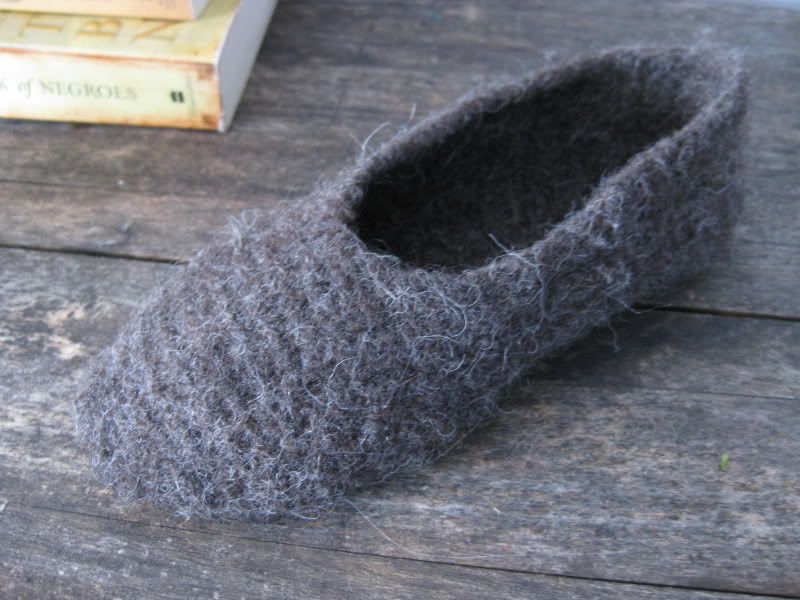 You wet your piece and felt the heck out of it for about an hour and end up with this.
I used one hank of Plymouth Homestead yarn and 8mm needles.