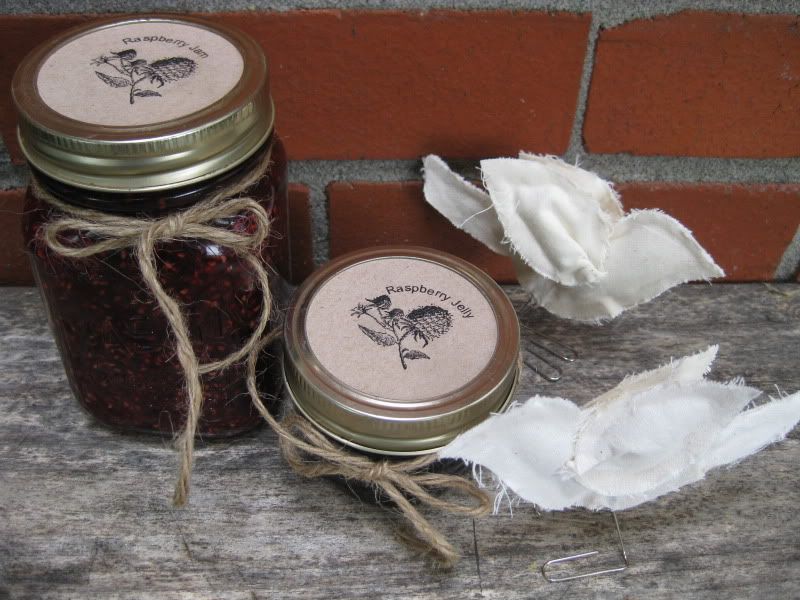 I printed up these Mason jar lids for my jellies and jams. I found free software to download on the Avery website over
here
, found images I liked, produced the labels, and then printed them out on recycled unbleached file folders.
I covered both sides of each label with clear two inch tape and then cut them out, this makes them washable and reusable.
I liked them so much that I made some for spices, pasta, and baking ingredients that I store in Mason jars.