I finished knitting this lap blanket yesterday.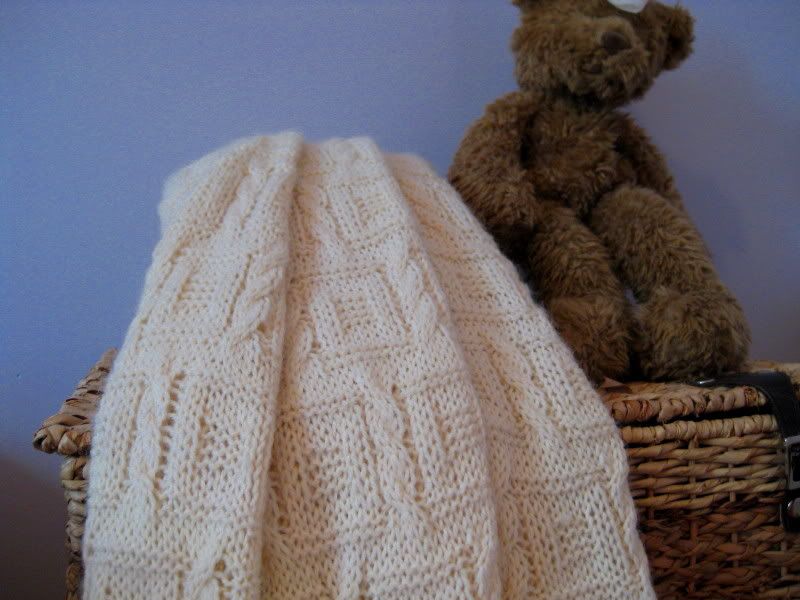 I used the Boxed Cable design from the Vogue Stitchionary Volume 2: Cables, found on Page 141.
I Cast on 214 stitches, using the first four and last four stitches to knit a right leaning cable and a left leaning cable on either side to create an edging.
I repeated the 28 row pattern until I ran out of yarn.
Yarn: Plymouth Yarn Encore Worsted
7 Skeins = 1400 Yards