I sewed this Tinkerbell tote last night, this is what I do with insomnia. It's just what I needed for carrying larger projects like sweaters. I lined it using the same fabric used for the handles and upper edge trim. This was leftover fabric from a chemise I made a few weeks ago.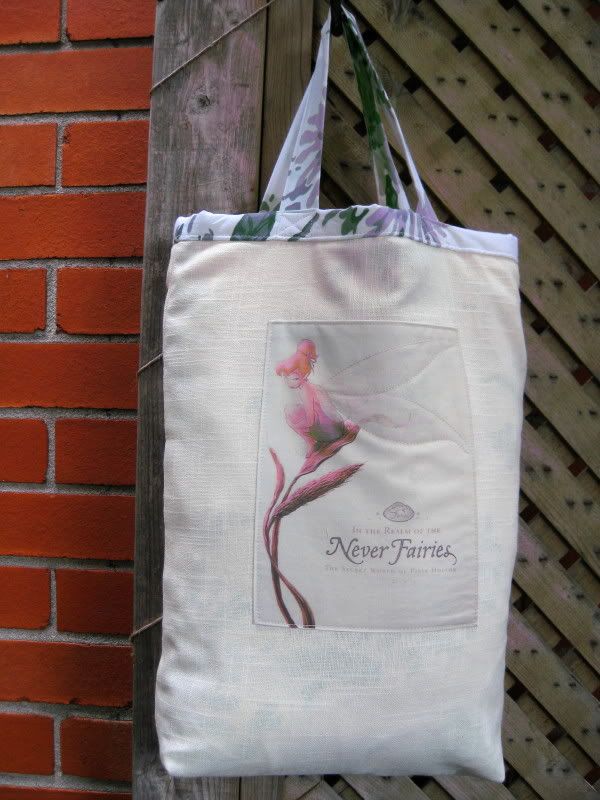 I found this image of Tinkerbell and printed it onto 100% pure cotton and then stitched it onto the tote fabric, outlining her wings.
I love her. I guess I never grew up.